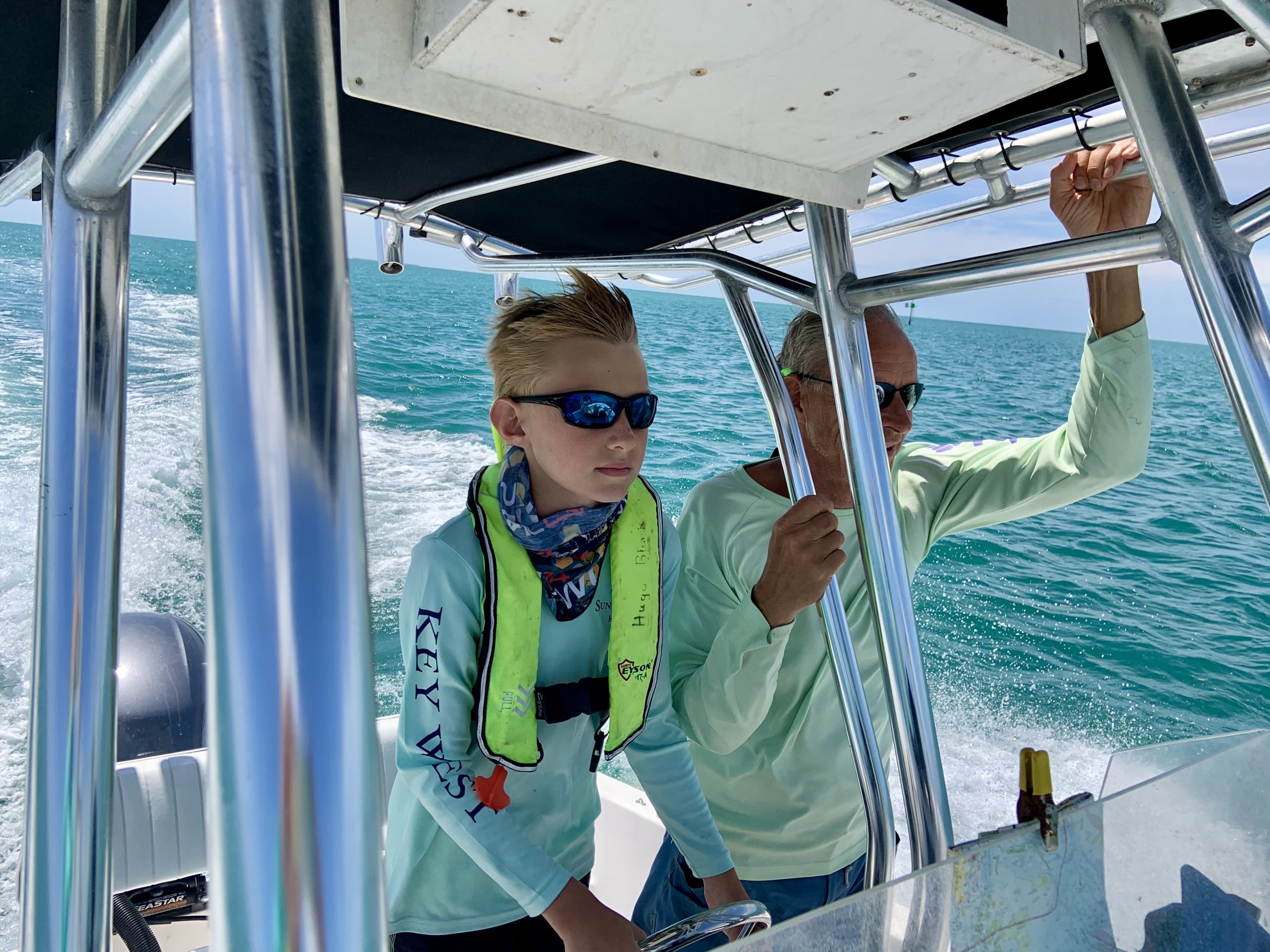 March 27, 2021
Issue 1
The Family Boat
How to Become a Fishing Junkie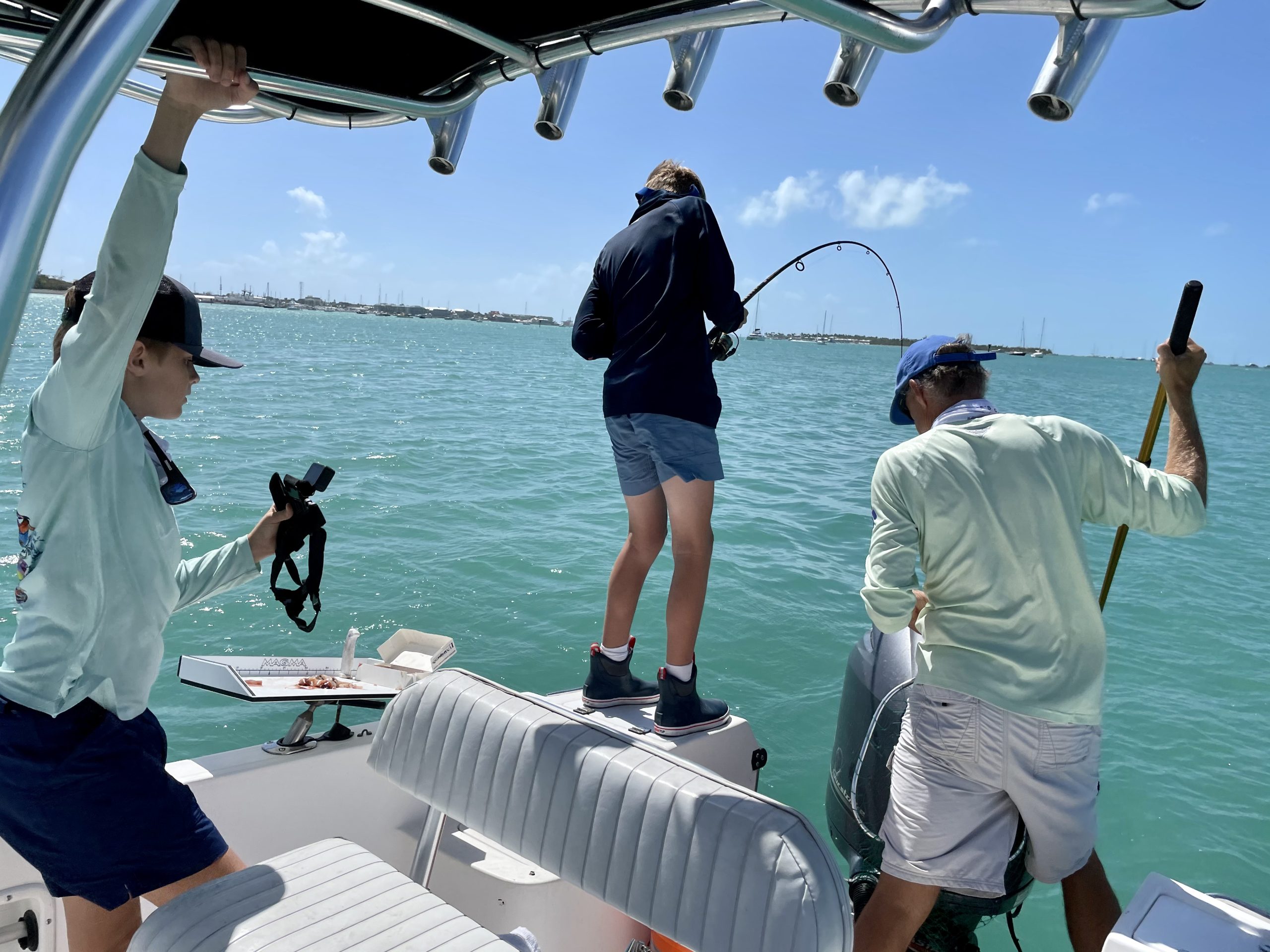 How to buy a family boat in the Florida Keys: one father leans over to another father at a kids' soccer game and asks, hey know of any good used boats for sale? 
And, that's how–three days later–we became the owners of a 20-foot Angler. For a Keys family, a boat is like an extra member- it takes lots of time, money and attention, but well worth the effort. The purchase was such a significant event that my husband and I took the kids out of school to surprise them. Approximately forty-five minutes later, disrupting our maiden voyage circumnavigating Key West, the United States Coast Guard boarded our new vessel.  Papers please. None of us had any idea as to the presence and location of  a fire extinguisher. Was all equipment up-to-date? Who knows? Meh. We had a boat.
It was a miracle we bought it right before the lockdown/pandemic because what an amazing adventure it has turned out to be. Instead of being forced to stay inside, my family could quietly slip onto our vessel and head out into the pristine waters every weekend. With no tourism, we were transported back in time where sea turtles, dolphin and manatees abound without boat traffic. It was us and the open sea, heaven.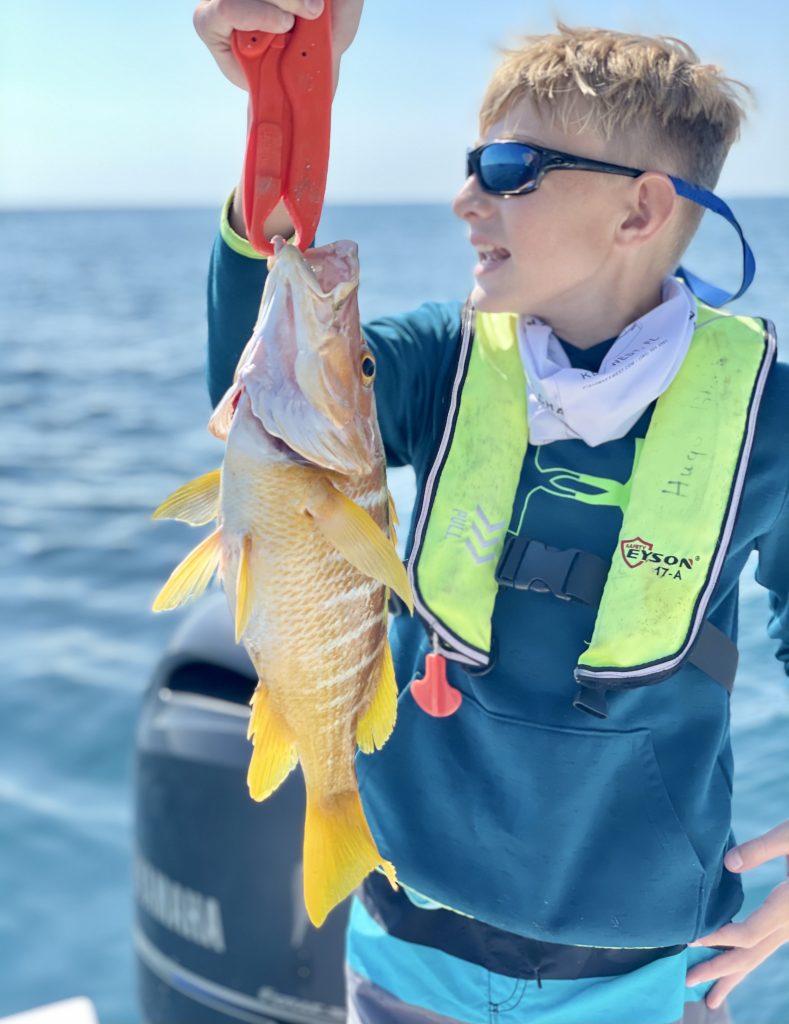 What I didn't realize was my oldest son, Hugo, who was 11,  would soon become a boat junkie. His obsession was mostly positive, with a few detriments. During the pandemic, Hugo learned every near-shore fish, from size limits to open and closed seasons, a bizarre capacity of information. Slipping off to West Marine any chance he got, Hugo explored fishing lures, cast nets and gadgets for the boat. He watched You Tubers fish, and he secretly investigated bigger boats. Quite literally, he was hooked. The idea of him spending a Saturday watching TV became non-existent. Anytime not on the water, Hugo pestered us with when would we get back on the water. Admittedly, I agree that a boyhood should be spent outside feeding a passion.

Now, for me personally, I'm not really that into the boating activities. But I go. All I require is a hat and my kindle. My husband engineered a personal shade for the bow. I  look up now and again and cheer the boys on, iPhone ready for the snap. Watching my husband and two sons talk about the big one- which has always been the one that got away- has been a joy. There is no greater thrill than watching my boys reeling in feisty yellowtail snapper, jacks, grouper, and the occasional shark as they follow in the generations of anglers before them. The best, though, was watching Hugo hold a pufferfish as it ballooned in his hands.  I have to admit that  was an unusually cool experience.
The family recently has had to designate fishing days and non-fishing days (but Hugo always has a rod handy). My youngest, Max, and I like to head to sand bars and secret island spots to explore the mangroves, maybe swim and paddle-around a bit. I am amazed we still have peaceful natural places of refuge on this crowded earth. We found a small island so filled with pelicans; I looked for the Blue Planet film crew. At almost fifty years-young, I find waters off Key West are still magical, even after twenty years of living here.
I hope someday my boys look back fondly on the fact their backyard was a sea of turquoise . . . filled with the smell of chum, because you can't recreate that smell. As the saying goes, we taught them to fish, and now we eat fish, literally, every day.  Watching my children grow up on the water, I find myself content, resting on the bow of the boat, marveling at the men they will become.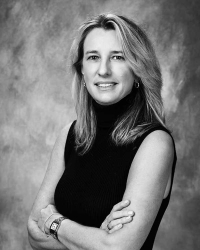 Latest posts by Hays Blinckmann
(see all)

View All Articles
Post Cards from Paradise
Invites to Parties and Events...