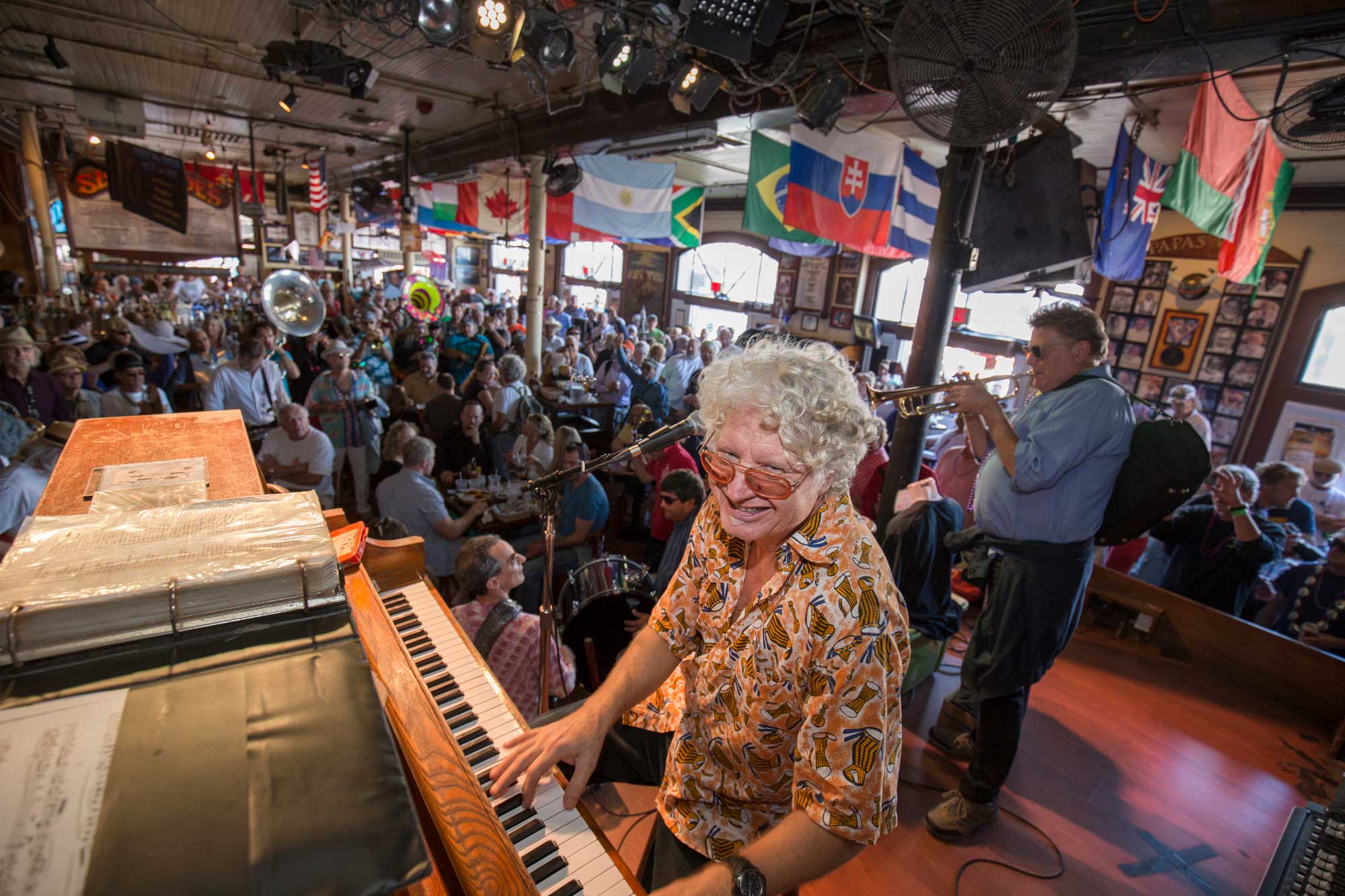 May 24, 2021
Issue 2
Barry Cuda on the History of Music
Barry Cuda sits, as he has for most of his life, at a piano. His hands wander the keys, his mind is alive with history. "My friends call me a musical archeologist; I've gone backwards in time." True to his title, Barry paints a visceral scene of history's first rhythm section. "The Pygmy tribe dug a pit in the ground and stretched an animal skin across it, anchoring it on the sides. They took the intestines from that animal, tied them to a tree limb and secured the other end to a rock at the base of the pit. They had one guy playing the gut and the others pounding on the skin while the tribe danced. Bass and drum, the original rhythm section."
How that sound carried across oceans and over continents, evolving into the music played today is a source of fascination for Barry. His rambling account of how modern music came to be centers strongly around Cuba and includes segues into the expulsion of the Moors from the Iberian Peninsula, the transatlantic slave trade, the Haitian Revolution, the percussive influence of Santeria, periods of Islamaphobia, the 19th century ferry service between Havana and New Orleans, the rhythmic capacity of dead trees, colonial drum bans, and the life and times of a teenaged piano prodigy named Ernesto Lecuona.
Florida bred and New Orleans fed, Barry's musical education began early, a reward for being his father's favorite son. "He was fascinated with music, on his day off we'd take lessons from a Jazz pianist." Father and son regularly traveled to New Orleans to hear the pulse of traditional jazz and other sounds that inform–not only Barry's understanding of music–but later his style of playing of it. "I'm one of a handful of early piano blues experts actually playing the old roots Americana material. The Cuban and, now, Andalusian/Spanish classical is a direction I've been going in for the past 12 years. But prior to that my journey over the last 50 years went from Trad jazz to R&B to New Orleans R&B and Deep South Piano Blues."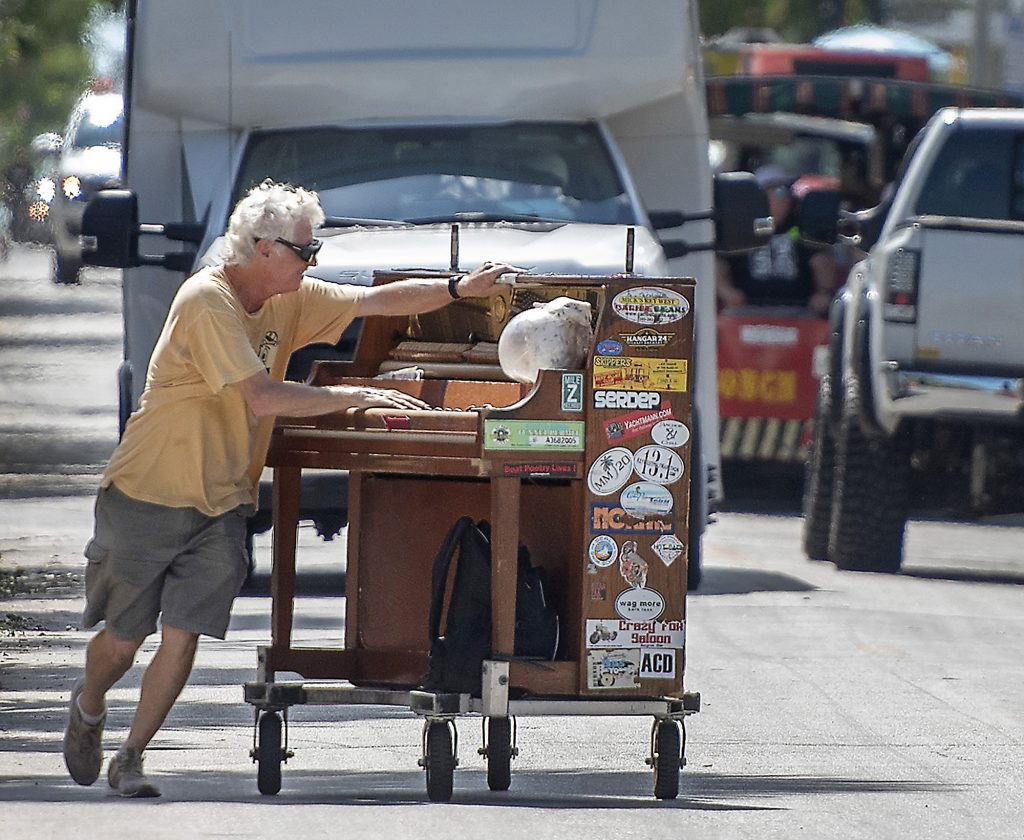 Barry's journey includes more than a few famous influences."My hero is Professor Longhair and he was playing what they call blues rumba, another word for habanera, named because it's from Havana. An extension of habanera is clave, a two-bar pattern. In Cuba, instead of using iron and steel to hold the ships together they used dense wood, they made pegs from it and that's the origin of the clave, the instrument and the rhythm."
He demonstrates the sound by playing a few notes on the piano, explaining "That's syncopation, the beats not falling where they should but somewhere in between. That's where so much of the beauty and complexity in this music comes from. It's also what makes it great for dancing."
Even Christianity, the traditional enemy of dancing and the sounds that inspire it, had a part to play in the development of modern music. "Before the missionaries got to Africa with their gospels, there were no melodies. There was rhythm and words, but it was more about chanting than singing. It was percussive. There's not really a melody line, but there's rhyme. Talk about things coming full circle . . . that was essentially rap music. So, if a boomer bitches about rap, you can tell them that historically rap came before rock n roll."
These connections, the threads of history, braided with the strings of instruments, feed Barry as both a student and musician. An encounter with legendary pianist Ellis Marsalis changed the trajectory of Barry's performances, giving him permission to marry song and story. "Back in the 80's, I got bumped from the Jazz Fest piano night at Tipitina's by Ellis Marsalis, which was an honor. He was a teacher as well as musician, and I was fascinated by his approach. Watching him play, it was almost like you were in class or in his living room, he'd preface each song with a story, some kind of history or background information. It made the experience so much richer and more interesting for me." Galvanized, Barry adopted Marsalis's approach and employs it to this day, faithfully brining the tell into each show he plays.
I play "La Paloma" by Sebastián Iradier, and then I play "Hound Dog," and the lightbulb goes off in the crowd. People say, 'ah, that's where that comes from.' It's important because if we don't know where we come from how the hell do we know where we're going?" In the spirit of honoring origins, Barry recorded the album, No Llores Mas a collection of Cuban boleros and habaneras written between 1870 and 1930.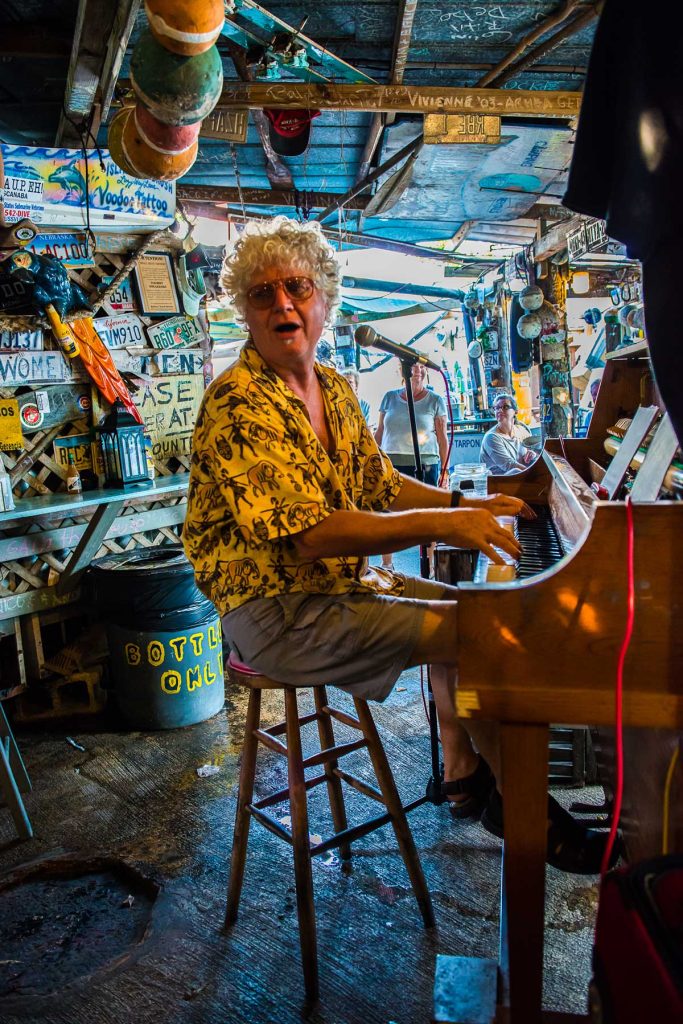 Barry slides happily between the old and new, high and low brow. He once dedicated a Scandinavian television performance of the charming ditty "My Balls Are Blue From Loving You" to Nancy Regan. "Shel Silverstein told me that in the heyday of Hollywood, Nancy gave the best blow job in town."
Tipping his hat to fellating First Ladies and unsung Cuban composers, Barry aims to play music–and tell strories–that surprises people, revealing connections and creating conversation. Lately, he has struggled to reconcile that grail with the current musical climate of Key West, "I've been kicked to the curb because I won't play Buffett and Brown Eyed Girl, what has been called the cruise ship set list. I want to keep playing but I'm not going to compromise."
Refusing to concede to the creeping corporate culture in Key West, Barry has his sights set on Europe, confident audiences and venues will be more appreciative of his musical authenticity and the history upon which he expounds. Breaking into a halfway decent Sinatra impersonation he begins to croon, "I've done it sideways . . . ."
Be it intestines, rolling pianos and everything in between, Barry promises, "If you have enough attitude, you can play with anything."
Latest posts by Reda Wigle
(see all)

View All Articles